How Does This Medication Work? What Will It Do for You?
Betahistine belongs to a group of medications used to treat vertigo associated with Ménière's disease. Vertigo is a condition that causes sufferers to feel like their surroundings are moving or spinning. Ménière's disease is a disorder of the inner ear that causes vertigo in addition to other symptoms such as ringing in the ears, headache, and hearing loss.
Betahistine is prescribed to reduce the number of vertigo episodes associated with Ménière's disease. It's believed to work by decreasing the pressure in the ear, which causes the dizziness, nausea, ringing, and hearing loss that people with Ménière's disease experience.
This medication may be available under multiple brand names and/or in several different forms. Any specific brand name of this medication may not be available in all of the forms or approved for all of the conditions discussed here. Some forms of this medication may also not be used for some of the conditions discussed here.
Your doctor may have suggested this medication for conditions other than those listed in these drug information articles. If you have not discussed this with your doctor or are not sure why you are taking this medication, speak to your doctor. Do not stop taking this medication without consulting your doctor.
Do not give this medication to anyone else, even if they have the same symptoms as you do. It can be harmful to people to take this medication if their doctor has not prescribed it.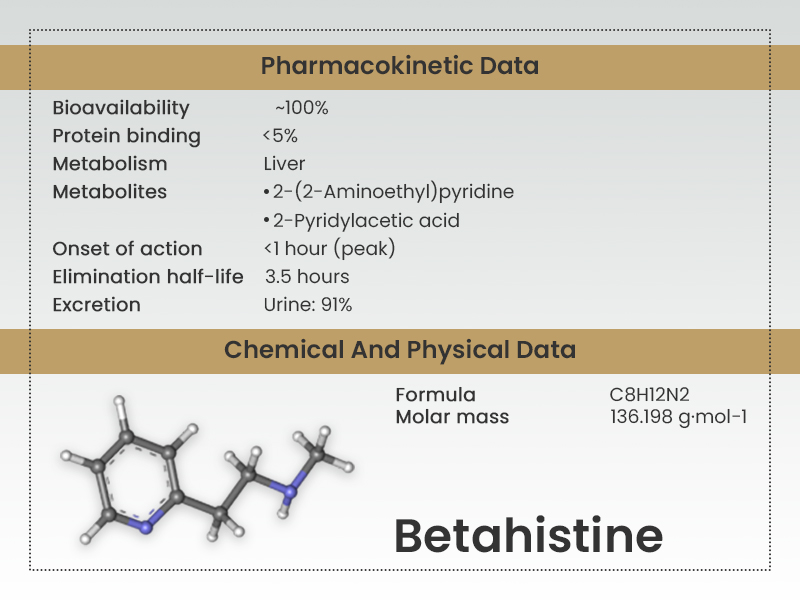 What Form(s) Does This Medication Come In?
16 mg/ 24 mg
Each white-to-almost-white, round, flat-faced, bevelled-edged, scored tablet debossed with "16/24" on one side and "BT" on the other contains 16 mg / 24 mg of betahistine. Nonmedicinal ingredients: crospovidone, colloidal anhydrous silica, lactose monohydrate, microcrystalline cellulose, povidone, and stearic acid.
How Should You Use This Medication?
The usual recommended dose of betahistine for adults is 24 mg to 48 mg given in 2 or 3 divided doses (i.e., 12 mg to 24 mg twice a day or 8 mg to 16 mg three times a day). It's recommended to take this medication with food to prevent an upset stomach.
Many things can affect the dose a person needs, such as body weight, other medical conditions, and other medications. If your doctor recommends a dose different from the ones listed here, do not change the way that you are taking the medication without consulting your doctor.
It's important to take this medication exactly as prescribed by your doctor. If you miss a dose, skip the missed dose and continue with your regular dosing schedule. Do not take a double dose to make up for a missed one. If you are not sure what to do after missing a dose, contact your doctor or pharmacist for advice.
Store this medication at room temperature, protect it from light and moisture, and keep it out of the reach of children.
Do not dispose of medications in wastewater (e.g., down the sink or toilet) or in household garbage. Ask your pharmacist how to dispose of medications that are no longer needed or have expired.
Read More: Intranasal Theophylline For Treating Loss Of Smell And Taste
Who Should Not Take This Medication?
Do not take betahistine if you:
Are allergic to betahistine or any ingredients of the medication.
Have a peptic (stomach) ulcer or a history of peptic ulcer.
Have a condition known as pheochromocytoma.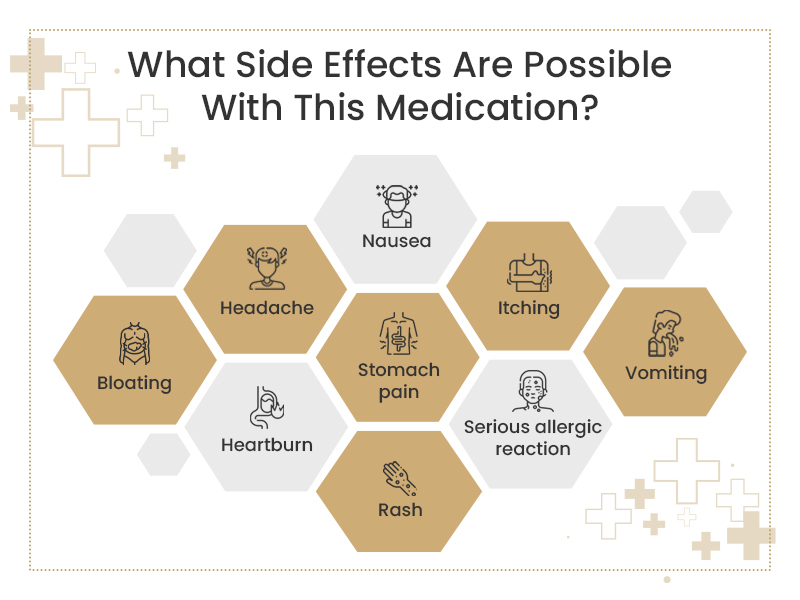 Many medications can cause side effects. A side effect is an unwanted response to a medication when it is taken in normal doses. Side effects can be mild or severe, temporary or permanent.
The side effects listed below are not experienced by everyone who takes this medication. If you are concerned about side effects, discuss the risks and benefits of this medication with your doctor.
The following side effects have been reported by at least 1% of people taking this medication. Many of these side effects can be managed, and some may go away on their own over time.
Contact your doctor if you experience these side effects and if they are severe or bothersome. Your pharmacist can also advise you on managing side effects.
Bloating
Headache
Heartburn or indigestion
Nausea
Vomiting
Although most of the side effects listed below don't happen very often, they could lead to serious problems if you do not check with your doctor or seek medical attention.
Check with your doctor as soon as possible if any of the following side effects occur:
Itching
Rash
Stomach pain
Stop taking the medication and seek immediate medical attention if any of the following occur:
Signs of a serious allergic reaction (e.g., swelling of face or throat, hives, or difficulty breathing)
Some people may experience side effects other than those listed. Check with your doctor if you notice any worrying symptoms while taking this medication.
Are There Any Other Precautions or Warnings for This Medication?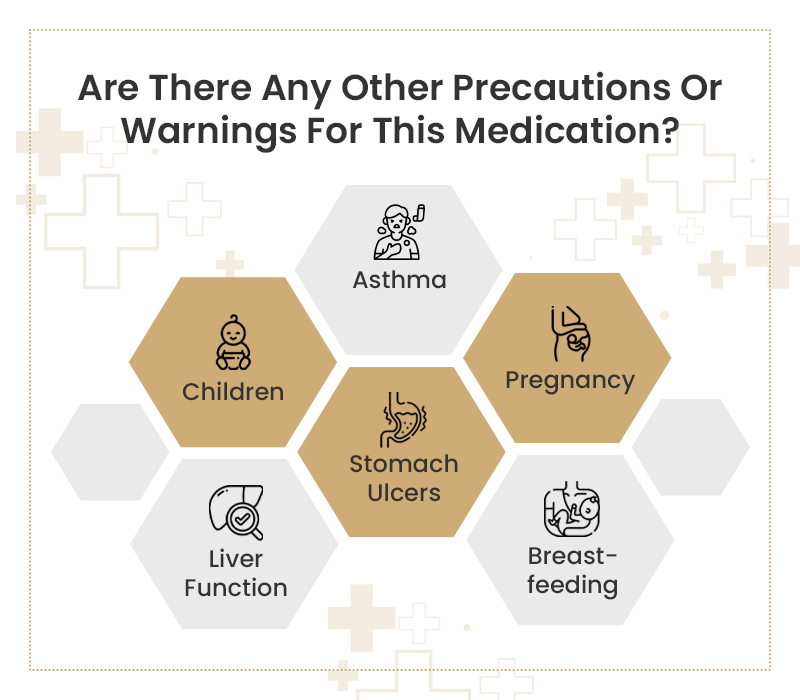 Before you begin using a medication, be sure to inform your doctor of any medical conditions or allergies you may have, any medications you are taking, whether you are pregnant or breastfeeding, and any other significant facts about your health. These factors may affect how you should use this medication.
Asthma
This medication may make the symptoms of breathing problems worse. If you have asthma, discuss with your doctor how betahistine may affect your medical condition, how your medical condition may affect the dosing and effectiveness of this medication, and whether any special monitoring is needed.
Liver Function
Liver disease or reduced liver function may cause this medication to build up in the body, causing side effects. If you have liver problems, discuss with your doctor how this medication may affect your medical condition, how your medical condition may affect the dosing and effectiveness of this medication, and whether any special monitoring is needed.
Stomach Ulcers
Taking betahistine has been linked to an increase in the symptoms of stomach ulcers. If you have a history of stomach ulcers, discuss with your doctor how this medication may affect your medical condition, how your medical condition may affect the dosing and effectiveness of this medication, and whether any special monitoring is needed.
Pregnancy
This medication should not be used during pregnancy unless the benefits outweigh the risks. If you become pregnant while taking this medication, contact your doctor immediately.
Breastfeeding
It's not known if betahistine passes into breast milk. If you are a breastfeeding mother taking this medication, it may affect your baby. Talk to your doctor about whether you should continue breastfeeding.
Children
The safety and effectiveness of using this medication have not been established for children.
What Other Drugs Could Interact With This Medication?
There may be an interaction between betahistine and any of the following:
Antihistamines (e.g., diphenhydramine, cetirizine, chlorpheniramine)
Beta-2 agonists (e.g., salbutamol, salmeterol, fenoterol, formoterol)
Monoamine oxidase inhibitors (MAOIs; e.g., moclobemide, phenelzine, rasagiline, selegiline, tranylcypromine)
If you're taking any of these medications, speak with your doctor or pharmacist. Depending on your specific circumstances, your doctor may want you to:
Stop taking one of the medications.
Change one of the medications to another.
Change how you're taking one or both of the medications, or
Leave everything as is.
The Bottom Line
An interaction between two medications does not always mean you must stop taking one. Speak to your doctor about how any drug interactions are being managed or should be managed.
Medications other than those listed above may interact with this medication. Tell your doctor or prescriber about all prescription, over-the-counter (non-prescription), and herbal medications you are taking. Also, tell them about any supplements you take. Since caffeine, alcohol, nicotine from cigarettes, or street drugs can affect the action of many medications, you should also let your prescriber know if you use them.
Do you need more information or guidance on how you can benefit from our compounded medicines? At King's Pharmacy and Compounding Center, we want what's best for your health and will work to find the right solutions for you. To learn more, visit https://kingspharma.com/